Materials
Meeting with tasar, the wild silk indigenous to India, was our starting point.
Various brownish yarns are made out of the cocoons, reeled or spun by hand.
Adding to tasar, yarns from other natural materials such as mulberry silk, Nistari silk, muga silk, eri silk, wool, cashmere, yak, linen, ramie and cotton are woven together into our fabrics.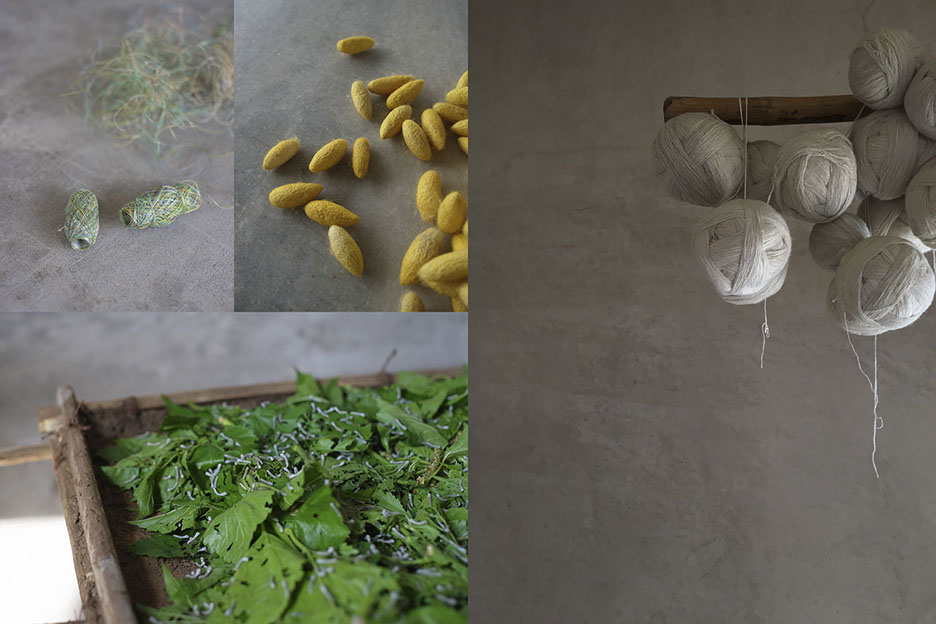 Colors
Yarns are used with their original colors, or being dyed.
Dyes are mainly from the plants in India and Japan.
Some of them are home grown or collected near by such as indigo, marigold, harshringar, tesu, chestnut, loquat etc.. Indigo is naturally fermented in our workshop to dye.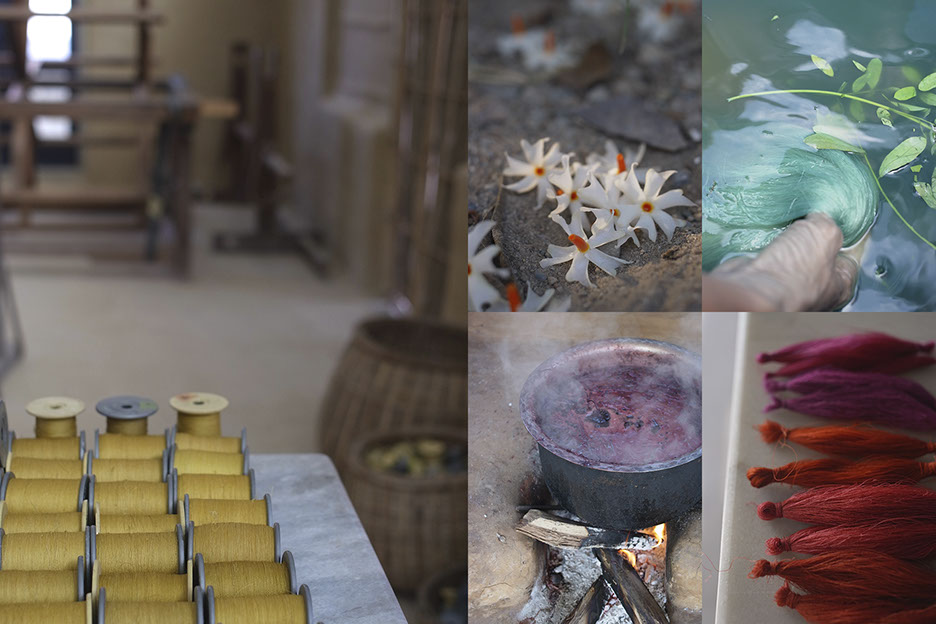 Weaving
Hand-made yarns are best to be woven by hand with the process of its own.
Picking yarns one by one to prepare the warp, setting it in a loom, selecting yarns for the weft, pondering the way to weave and let the weaver throw the shuttle.
The woven fabric then goes through the water and is checked for the feel and texture.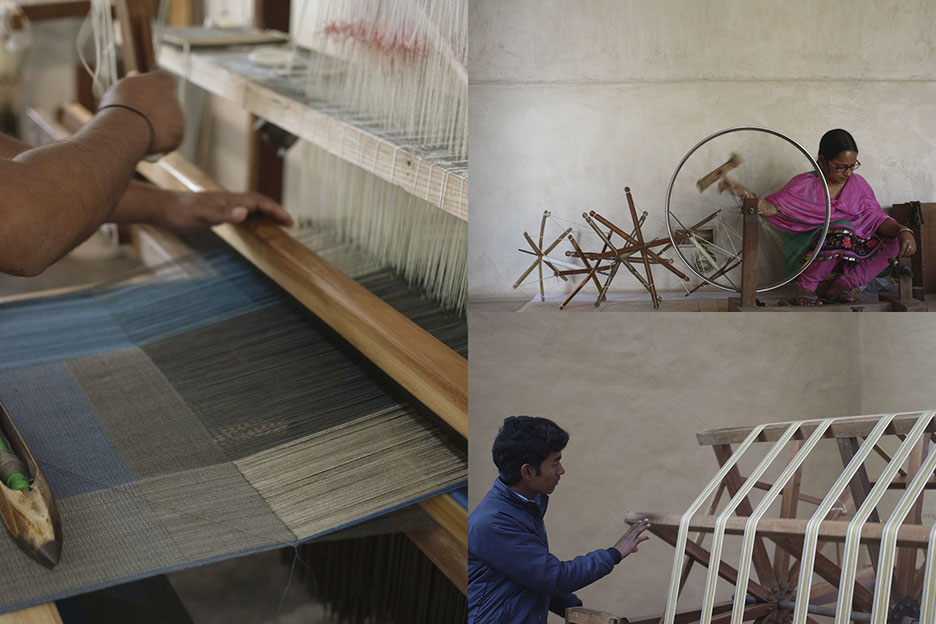 Fabrics and Garments
Wrapping yourself with a piece of cloth, a stole for example, is a good way to enjoy a hand woven fabric.
Cut and made into garments, the fabric becomes closer to everyday life.
Sewn with machines and hands, using traditional and modern techniques, the fabrics transform into garments, loose and relaxed.